Documents Checklist for Kazakhstan Visa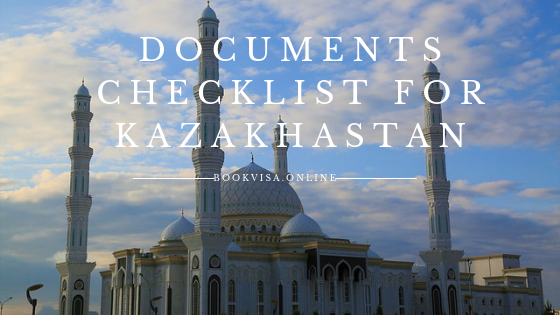 Kazakhstan Visa Documents Checklist
Bookrumz travel presents another video which gives you the information on the requirement of documents for Kazakhstan Visa.
How to apply Kazakhstan visa with correct list of documents for tourist visa. If you are traveling for tourism purpose then you must have invitation letter from Kazakhstan which should be approved approved by the Ministry of Internal Affairs of Kazakhstan. (Kazakhstan Visa Documents Checklist)
You can apply for "B12" category Tourist visa (single entry until 30 days within 90 days / multiple entry until 30 days at each entry within 90 days) if you are visiting Kazakhstan with a purpose of tourism. Embassy takes 5 working days for processing of tourist visa application for Kazakhstan.
Bookrumz Travels provides the Visa Services for you. So we can apply your visa with the correct documentations. We can done your visa stamping. We can do all the works for you related to your visa at an affordable price. So that you should apply for your visa with the help of Bookrumz Travels Visa Professionals. We are the best top visa agency in Delhi NCR. So you can trust us that we will give full time to your query and your visa will approve with the correct documents and the relevant purpose.
We provides the facility of tour packages too. So you can also book your tour packages for many of countries like Switzerland, Singapore, Malaysia, Thailand, Sri Lanka and many more. So you can also find many activities in many countries like Dubai, Singapore, Malaysia and many more.