Documents Checklist of Afghanistan Visa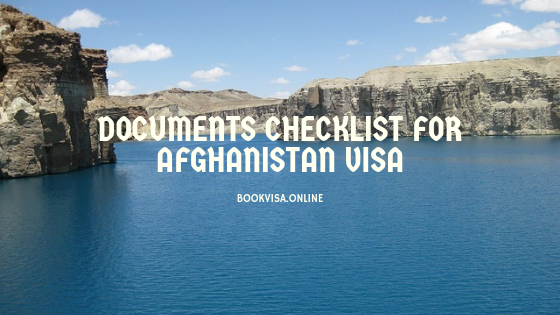 Documents checklist for Afghanistan
Mandatory Requirements: Passport:
Original Passport with validity of minimum six months and minimum two blank pages for visa stamp. So attach all your old passports (if any).
Personal Cover Letter: Covering-Letter from applicant on business letter head mentioning name, designation, passport number,purpose and duration of visit in brief. So the letter should be duly sign from authorised signatory with company stamp and address to – The Visa Officer, Embassy of the Islamic Republic of Afghanistan, New Delhi
Additionally Note : Covering-Letter on Letterhead if applicant is Self Employed or on plain paper if Employed.
Note: So personal Appearance is Mandatory
Afghanistan Visa Application Form:
One visa application form duly fill and sign. Photocopy can be use.
Photo Dimension: So two recent passport size coloured photographs with matt or semi matt finish, 60%-80% face coverage without border (Size: 35 mm x 45 mm).
Additionally Note: Photographs should not be more than 3 months old and should not be used in any of the previous visas.
Flight Ticket: Confirmed Air Ticket
Medical Insurance:
a) So applicant should have completed a full course of vaccination against Polio, preferably with Oral Polio Vaccine (OPV), and should receive an additional dose of OPV at least six weeks before each international journey. The Validity of a full course of vaccination will be one year.
Additionally this is the complete documents checklist for Afghanistan. So you can also visit our you tube channel BOOKRUMZ. But if you want to know about activities in any country please click here.