Documents Checklist of Bahrain Visa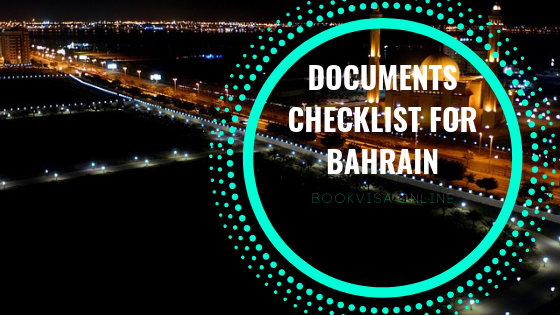 Documents checklist for Bahrain
Mandatory Requirements: Passport:
Clear scan copy of bio data pages of passport. Passport must be valid for length of time you will be in Bahrain, or the length of the visa, whichever is longer.
Please Note:
a) So validity of the visa is 30 days, which means the visa must be used within 30 days of approval.
b) So the visa can be used for multiple entries and is valid for 3 months from the time of entry.
c) So length of stay allowed is 2 weeks.
Flight Reservation:
Copy of the return air ticket.
Hotel Proof: Copy of hotel booking.
Bank Statements: Copy of bank statements of last three months.
Additionally this is the complete documents checklist for Bahrain. So you can also visit our you tube channel BOOKRUMZ. But if you want to know about activities in any country please click here.
So you should also take a chance to visit the most beautiful country Bahrain and explore the whole city. So you can apply your visa for that with the help of Bookrumz Travels visa professionals. We will help you at the any point of time we will give you our best service.