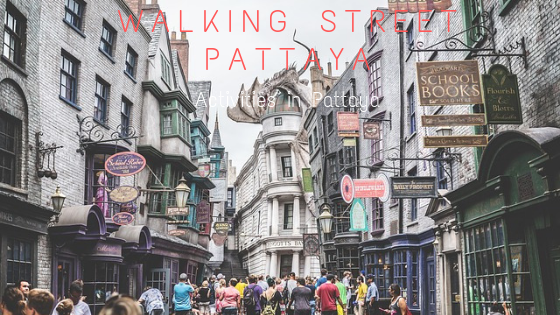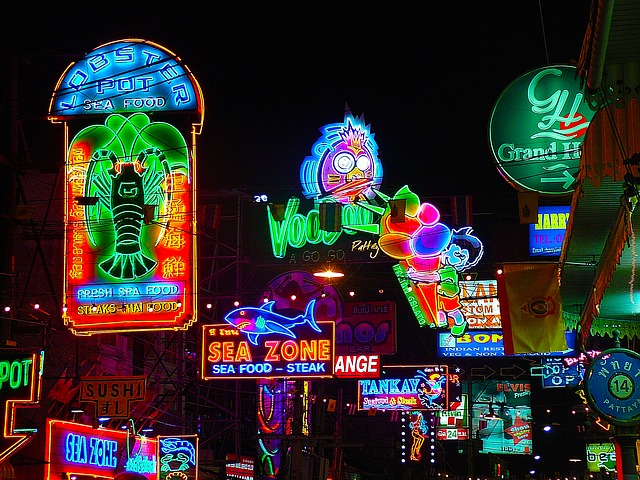 Walking Street Pattaya is the biggest and busiest party hotspot in the whole of Thailand. With only a couple of the top places in Bangkok beating it for sheer volume and variety. A full kilometre from its high-tech gateway at the Beach Road end to the Bali Hai Plaza end. Almost every building along its length is a nightclub, go-go bar, beer bar or restaurant. Each of the side streets – which span from Soi 14 to Soi 16. With a couple of uniquely-named streets in between – is more of the same, making the whole southern end of the city into a warren of nightlife entertainments, with something for practically every taste.
The remarkable thing about Pattaya Walking Street Pattaya is that there is so much to see and do, and it is so densely packed that you could spend every night for a whole week there and, aside from having the mother of all hangovers, you would still be finding new places each and every evening. We have endeavoured to survey the main points of interest and even here we are just scratching the surface of the hundreds of venues on and around the neon-drenched strip.
So you can visit our you tube channel BOOKRUMZ for more details about Pattaya. Additionally you can search the activities to do in many countries like Singapore, Dubai and much more.
We also provide the service of visa. You can apply your visa from Bookvisa.online and we will provide you the best service as well. Because we will be there for you 24 by 7. And we will give you all the correct information and will apply your visa with sincerity.